What's Happening at Bay Knoll?

WEEKLY SCHEDULE:
WEDNESDAY'S
Food Store Hours (6:00pm - 8:00pm) - Contact Susan Krug
Pathfinders (6:00pm - 8:00pm)
Prayer meeting (7:00pm - 8:00pm)
SATURDAY'S
Sabbath School (9:30am - 10:35am) - Church at study with special classes for children and youth too! Get the adult weekly study guide here: http://ssnet.org/study-guides/
Worship Service (10:45am) - Worship begins
Vespers (1-hour prior to sunset)
---
BAY KNOLL CHURCH UPDATES (

JULY 2017

)
---
THE HYSSONGS FAMILY
THURSDAY, JULY 27TH @ 7PM
LOCATION | BAY KNOLL CHURCH
Dell, Susan and Richard Hyssong travel full-time as the award-winning Hyssongs. Their energetic ministry combines family vocal harmony, humor and brass instruments (trumpet and trombone) to delight audiences with their Christ-centered message, shared through the powerful medium of music. The family's classical music background, along with their harmony and specific chord structures, lend them a unique sound that has made quite an impact on audiences.

LEARN MORE: https://www.thehyssongs.com/
---
Vaction Bible School - Operation Arctic
July 31- Aug 5
9:30 am - 12:15 p.m.
Ages 4-12 years old
Join Bay Knoll Church for an exciting summer camp themed Operation Arctic. This summer camp is a fun way for your kids to grow in their faith and meet new friends? Activities include: singing, playing games, doing crafts, going on bible adventures, and having snacks. Children should wear play clothes and comfortable shoes.
NOTE: A closing program will be held Saturday morning. Families are encrouaged to participate and enjoy a potluck meal afterward with all particiapting families.
The cost is free!


For more information or to register contact: Cindy Kowski (email)
---
YARD SALE - BKS FUNDRAISER
SUNDAY, AUGUST 13TH (STARTING @ 8AM)
LOCATION | BAY KNOLL CHURCH (RAIN LOCATION - GYM)
Donations needed. Please register all GOOD & USABLE items for sale with Cassandra Murray. DO NOT drop-off items at the church/school without approval. Cassandra must "approve" your donation and will let you know when and where to bring your donation. NOTE: There is no storage at the church/school!
Suggested donation items include
, but are not limited to: clothing, small kitchen appliances (housewares), sporting goods, devotionals, books in "new" conditions, etc. Let Cassandra know what you have that is "good and usable."
Please register ALL donations with Cassandra Murray, contact her at: (585) 752.0089 | bayknollrochester@gmail.com
---
BAY KNOLL

SCHOOL

- SUMMER UPDATES (

JULY 2017

)
---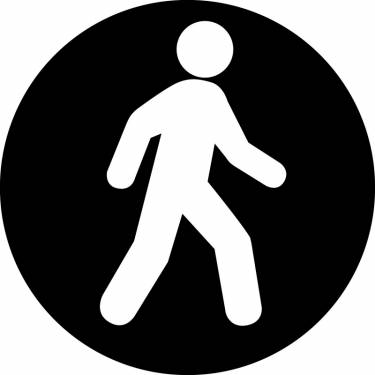 Walk-in Registration Event | Bay Knoll School
July 31st at 6:30pm
Enrolling Kindergarten - 8th grade.
Parents and students should register for FACTS and complete all application materials before arriving. NOTE: August 1st is the deadline to apply for financial aid - apply through FACTS.
QUESTIONS? BayKnollSchool@bayknollchurch.org


---
ANNOUNCEMENT
:
Bay Knoll School welcomes John G. Williams as our 2017-18 Upper Grades (5-8) teacher. John worked with Bay Knoll School in 2015-16 school year as our Title 1 teacher in the Upper Grades classroom and we are glad to have him back. Please help us welcome him!
---

---